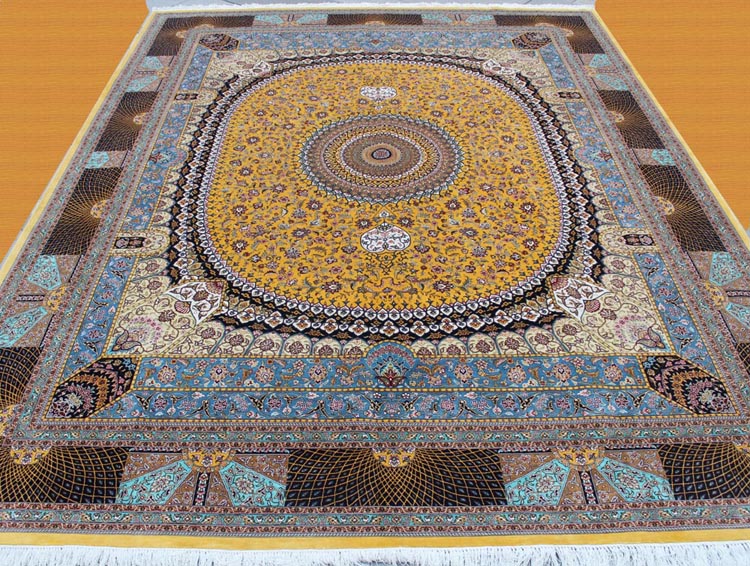 This is the complete picture of Isfahan design silk rug
z252319, 252x319cm Isfahan design silk rug,100% genuine mulberry silk piles on silk warps, standard 260lines, 22lines per inch, 470 real tied double knots per square inch quality, brown border with golden field, pile height around 5mm, weighs around 23kg. washable, central medallionwith inner brackets layout, floral pattern, Isfahan design, 2 girls around 20 months to make,it is suitable for big living room.

此照片显示伊斯法罕图案真丝地毯 z252319,尺寸为252x319公分,百分之百纯桑蚕丝手工编织,标准260道双打结实绞工艺,22道每英寸,470双打结每平方英寸密度,棕色大边金黄大地,绒毛高约半公分,重约23公斤,可水洗,葵圆包角伊朗伊斯法汗图案.2个熟练织工需20个多月方可完成.另有205x255公分尺寸.